Passport Power and Visa Free Travel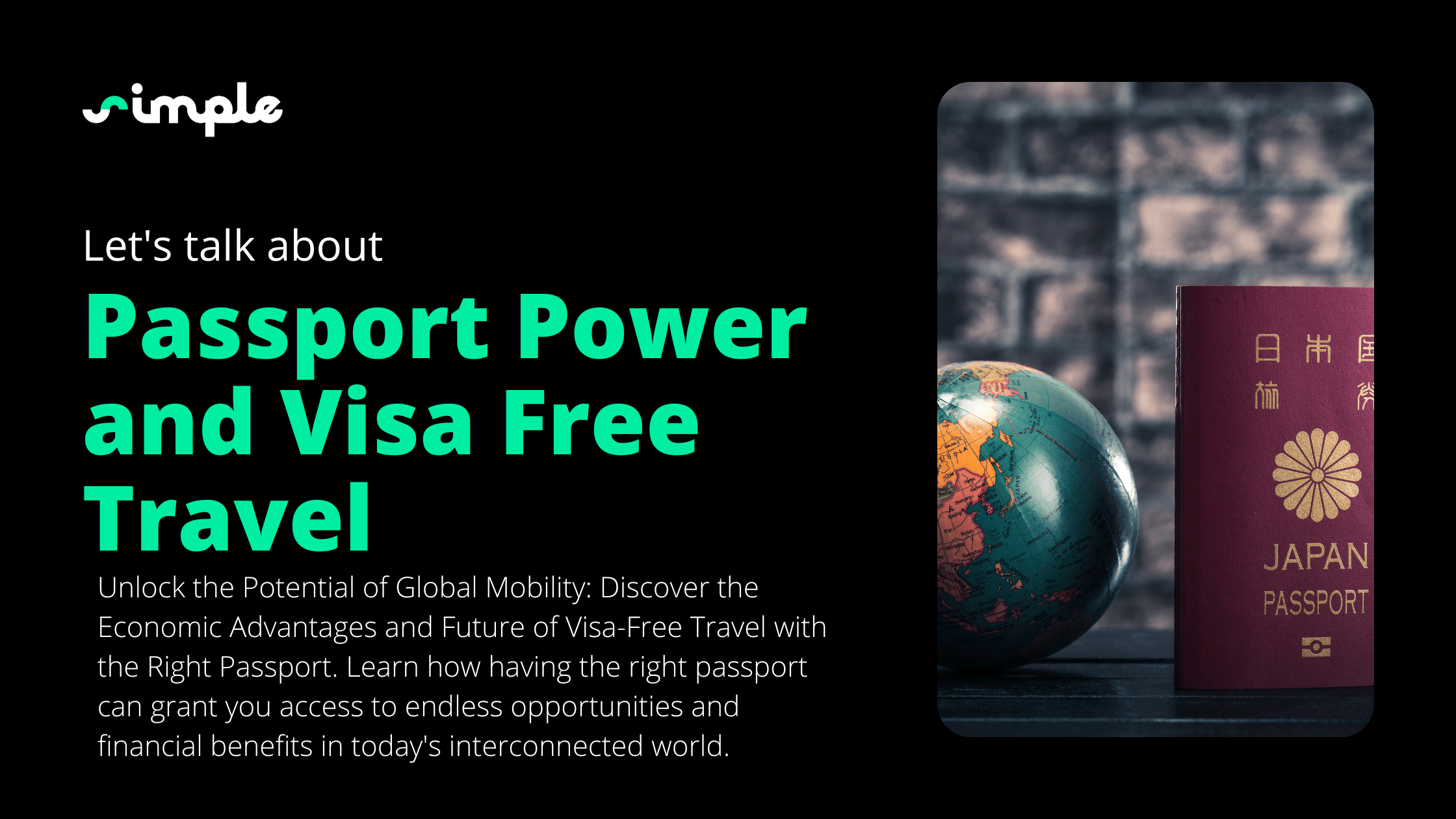 Passport Power 2023, comparing the Visa-free access of 199 different passports to 227 travel destinations
Power Passport trailblazer for their 5th time ……
Welcome to 2023! Are you ready to hear about the latest and greatest in passport power? The Henley Passport Index has just released its latest findings (which is based on exclusive and official data from the International Air Transport Association (IATA), and it's time to reveal who's got the golden ticket to travel the world visa-free. Drumroll please… Japan takes the cake for the fifth year in a row, with a whopping 193 destinations on their visa-free list. South Korea and Singapore are hot on their heels, tied for second place with 192 destinations. Germany and Spain are tied for third, with 190 destinations. But don't worry, UK and US citizens, you're not too far behind with 187 and 186 destinations respectively.
Passport power
can
say
more
than
where
you
're
from
But let's not forget, with the world slowly getting back to normal, people are eager to make up for lost time and missed trips. It's what the experts are calling "revenge travel." But, as we all know, not all passports are created equal. Unfortunately, Afghanistan is at the bottom of the list with a score of just 27 and only able to visit 166 less destinations than Japan. This is the biggest difference in the list's 18-year history. A study by leading residence and citizenship advisory firm Henley & Partners shows that citizens of countries like Afghanistan, Iraq (visa-free score of 29), and Syria (visa-free score of 30) are missing out on a lot of economic opportunities due to their weak passports.
Chairman of Henley & Partners, Dr. Christian H. Kaelin, who invented the passport index concept nearly 20 years ago, says that this latest, eye-opening study enhances our understanding of what passport power means in concrete financial terms. "The Henley Passport Index measures visa-free access to 227 destinations across the world, which of course makes it an extremely useful tool for travelers.  However, for global citizens and international businesspeople, a better measure of economic mobility and opportunity afforded by their passports is an indication of what share of the world's GDP is accessible to them visa-free. Our latest research into how much global economic access each passport provides is a useful tool for investors, in addition to giving new insight into the ever-widening economic inequality and wealth disparity that has come to define our world."
Passport power and economic power
But the Henley Passport Index isn't just about travel destinations, it also measures visa-free access to the world's GDP. And let me tell you, it's a game changer. US and China are at the top of the game with 25% and 19% of GDP respectively. American passport holders can really expand their reach by being able to access an additional 43% of the world's economic output without a visa, bringing their total access to a whopping 68%. Chinese passport holders can only access an extra 7% visa-free, which brings their total access to just 26% of global GDP. And it's not just the big players, South Korea and Russia have similar GDPs at around 1.9%. But South Korea's passport holders can access 81% of global GDP thanks to their Henley Passport Index visa-free score of 192, while Russia's passport holders can only access 19% with a score of just 118.
It is worth noting that just 6% of passports worldwide give visa-free access to over 70% of the global economy, and only 17% of countries give passport holders visa-free access to more than 80% of the world's 227 destinations. Passports are a gateway to financial opportunities and greater visa-free access expands options for investment and entrepreneurial opportunities while mitigating country-specific risks.
Passport power – the future
As we look ahead to the future, experts are excited about the potential success stories that are on the horizon for 2023. One development is the anticipated visa-free deal between Kuwait and Qatar and the EU. This agreement is expected to greatly enhance the passport index scores for both countries, as their citizens will have the ability to travel visa-free to all 27 EU member states. While Asian countries currently hold the top spots on the index, analysts have identified a growing trend of increased passport strength among Gulf countries.
Even though there has been a surge recently in global mobility it's important to note that there is still a significant disparity in mobility access for individuals with different passport types. Those with passport power have a much easier time traveling, while those with less passport passports often face barriers and restrictions.  So, whether you're a Japan-bound jet-setter or an India-bound adventurer, make sure to check your passport's visa-free access before booking that next trip. Happy travels!