3 benefits of a travel visa document systems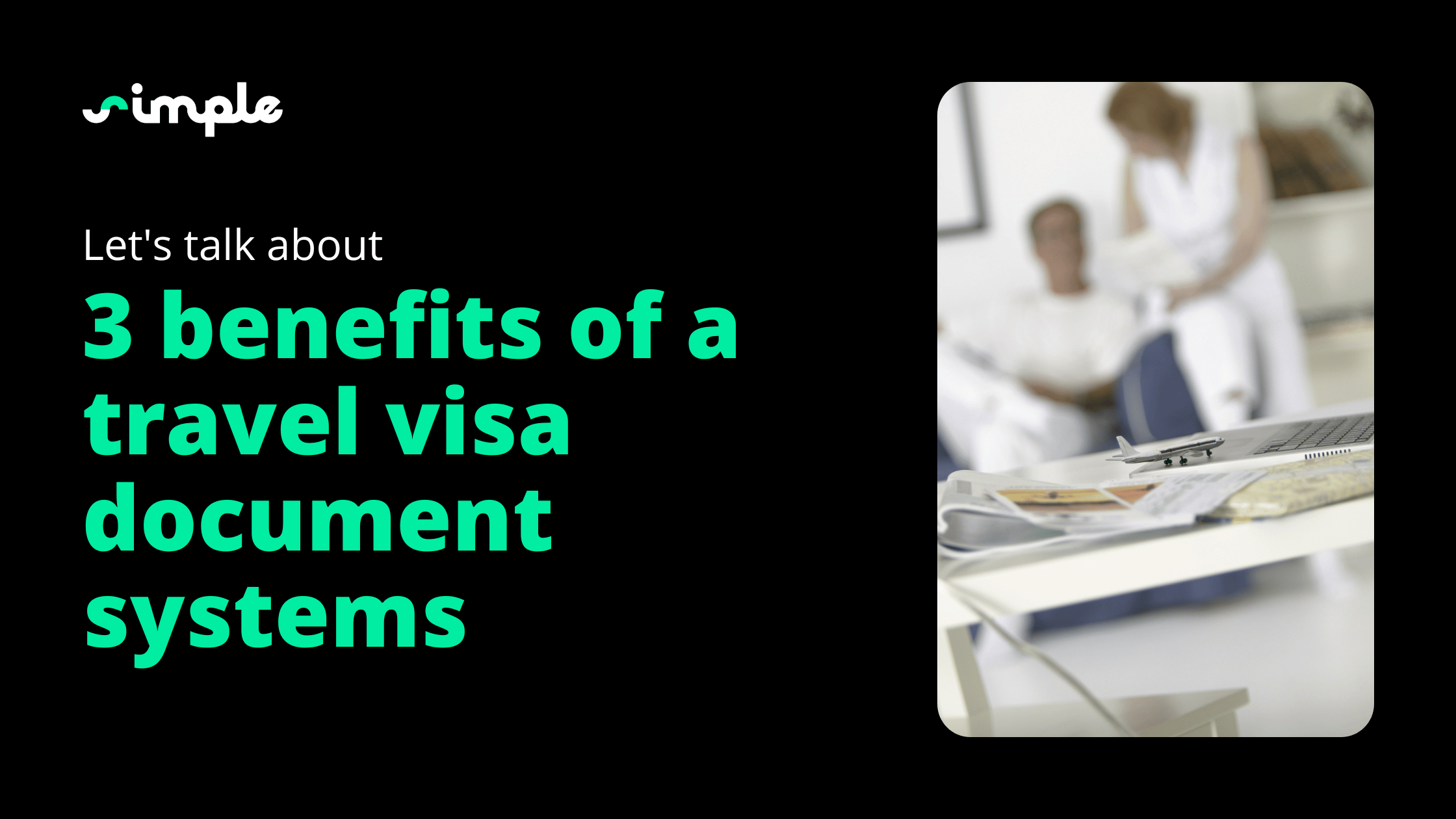 Electronic visas are now becoming much more common. Rather than traditional visa processing, online systems are now being used instead. Lots of countries are now implementing these systems, which streamline the visa application process and make it more secure. This is great news for many consumers, who often prefer online systems. And it can also bring many benefits for travel operators, as they can offer this as part of their service. E-visas allow the management of visa applications to become completely digital. Everything, from security checks and submitting documents to making payments and receiving a final decision can now be completed online. And the list of countries switching to this type of application is growing quickly.
The most recent example of this would be the EU, which announced in 2016 that it would be introducing ETIAS – the European Travel Information and Authorization System. This system will be completely electronic and will be similar to the U.S Electronic System for Travel Authorization (ESTA), which has existed for several years for travellers with a visa exemption. The EU is planning for its own system to be rolled out by 2021 and will make it much easier for applications to be processed for new arrivals into the European Union. ETIAS will carry out detailed security checks on applicants wanting to travel to the Schengen Zone. It means that citizens from countries with a 90-day visa waiver will no longer need to go through a long application process – this will all be completely replaced by the online service. The electronic system is much more convenient and will save both business travellers and tourists time and hassle. It will also make the EU much more efficient in tracking visitors and keeping up to date with any security risks. 
So, what do these changes mean for online travel operators and airlines?
Consumers have always had the option to rent a car or book a hotel online, but in terms of making a visa application, they've always been on their own. However, it's predicted there will be huge changes in this area. As electronic visas become more common, this will also mean an increase in the number of companies using travel visa document systems for customers booking a flight or trip abroad. Eventually, this will become the norm.
If you're a business owner, you may be unsure about how this affects you. But, using travel visa document systems have many benefits for travel operators. Let's take a look at some of these benefits:
Travel visa document systems save time
Up until now, customers have mostly been left to make their own arrangements in terms of visa applications. This can often mean lengthy research into fees and visa requirements, finding and the right external services and completing the application themselves.
This process can take up a lot of time. But, by using a travel visa API in your business, this no longer has to be the case. You can help your customers save time by allowing them to buy visas directly from your website at the checkout. They no longer need to search to find out if an e-visa is needed or where they need to go to apply. Everything is available in one place, and it makes it possible to book this with their flights or trip, just like they would with transfers, car hire or hotels. E-visas make the application process much faster. As all the application processes can be completed online, including payments and decisions, this saves a lot of time for customers, who can get visas for dozens of countries including the US, Australia, New Zealand, and Turkey.
A travel visa API makes it more convenient
It's estimated that around 82% of holiday bookings are now made online through a website or a mobile app. The online travel industry is growing rapidly and has been for several years. This means that competition is growing, too. Consumers now have more choices than ever before. Competition is fierce. This means that, if you want to attract and retain more customers, as a travel provider, you need to offer the best, hassle-free service possible. Including a travel visa document system API into your service is a great way to do this. Customers are now looking for the most convenient, easy to use service they can get – and part of this is being able to purchase everything in one place. Being able to buy e-visas with flights from a travel agency directly is a much more convenient option. It means everything they need for their trip can be booked easily from the airline or agency website, and there's no longer any need to look around elsewhere. 
Travel visa document systems increase revenue
Last but not least, one of the biggest advantages of using a travel visa API in your business is that it can increase revenues. As you know, many companies make additional profits off added extras for trips. Up until now, this has been limited to insurance products, transfers, car hire, hotels, and similar products – with visas being something the customer had to purchase externally. This is no longer the case. Going forward, businesses will be able to add this as one of their products. Not only will this make the customer's life much easier, but it also means the business will be able to charge a fee for online visa processing.
Electronic visas are quickly becoming the norm, and this means businesses need to adjust to these changes if they want to keep up with their competitors. For online companies selling trips abroad and flights, this is a great opportunity to offer their customers an additional service at the checkout which allows them to purchase their visas online with the rest of their holiday. This is great for customers as it saves them time and is much more convenient, and it can also help businesses increase their revenues and build their brand. If you want to know more, get a demo of the travel visa API and find out how it could benefit your business.